Glass Sculptures

Made of dozens or hundreds of individual pieces of plate glass. Each is cut to the correct size, cleaned, attached and sealed within a glass box.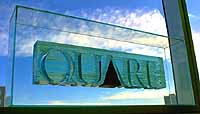 From my days as a Quark tech support employee, this is the company logo. Difficult to see the details, the letters are reversed, appearing to be carved out of a stack of glass.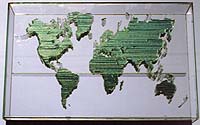 Maps have been one of my favorite subjects for these glass sculptures. One of my maps is even in Denmark.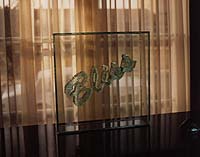 Made for a past girlfriend-it was her name-not necessarily being used as a state of being.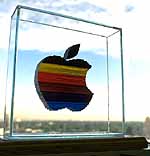 I bought my first Macintosh in 1985, and had already been using Apple II series computers for the previous few years, so one of the first glass sculptures I made was an Apple logo. This is the second version of that logo. I made 3. I have one, the other two were given as gifts to a couple friends that were just as in love of their Macs as I. [Dave Swartz, John Stroud and I spent the majority of our friday nights at my farm house engaged in our severely nerdy 'Mac parties'.]

Wire Trees

Made of copper-coated steel welding rod, I built my first tree because I was looking for a way of storing a bunch of tools all within easy reach. In the past 15+ years since, I am still building trees to perform the same function, each time I move residences.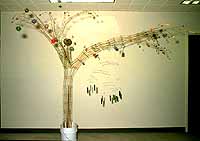 Somewhere around 1993-4, I built this tree over a 3 day weekend [just to see if I could] and took it in to my cubical at Quark. The 'leaves' are marbles and various sized glass balls. It is also the only photo of a tree that I have that is isolated enough from its surroundings to provide

The next three photos are details below the canopy of the first tree I made showing some of the copper leaves.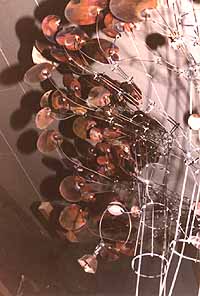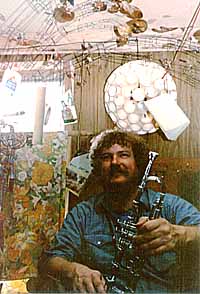 Self portrait with my first tree in Sterling, circa 1984.