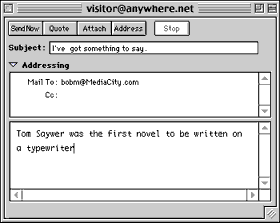 All the stuff I read in the web magazines indicates that users want to be able to interact with the web sites they visit. Here is your chance.

Have a comment to make about my domain? Visit my guestbook and add your thoughts.

Got a little more time and an interest in history? Visit my timeline and add a few tidbits.