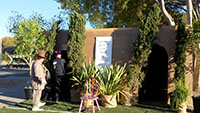 The entranceways are somewhat obscured for the opening gala. Unfortunately, they plants were taken away the next day.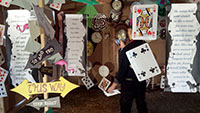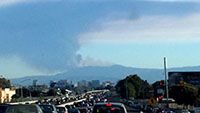 Big fire over the hill in the Santa Cruz hills that looked a lot like a volcano.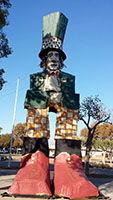 The Mad Hatter just outside of one of the exits from the Rabbit Hole.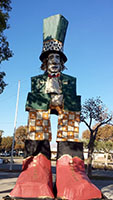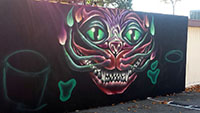 On the other side of the Rabbit Hole, a muralist painted this large Cheshire Cats face on opening day.